You earn Wellness Minutes automatically, just by watching Grokker videos in any of our apps (iOS, Android, Apple TV, Roku or Amazon Firestick) or on the web at grokker.com.
In addition, you may earn Wellness Minutes if you have synced your Fitbit or Garmin device to Grokker. When you workout is synced from your device to Grokker, those minutes are added to your overall Wellness Minutes.
If you have connected our iOS app to Apple Health, any workout that is recorded in Apple Health is synced to Grokker, and you will get Wellness Minutes credited for those workouts.
You also earn Wellness Minutes when you self report your activities in the App or on grokker.com.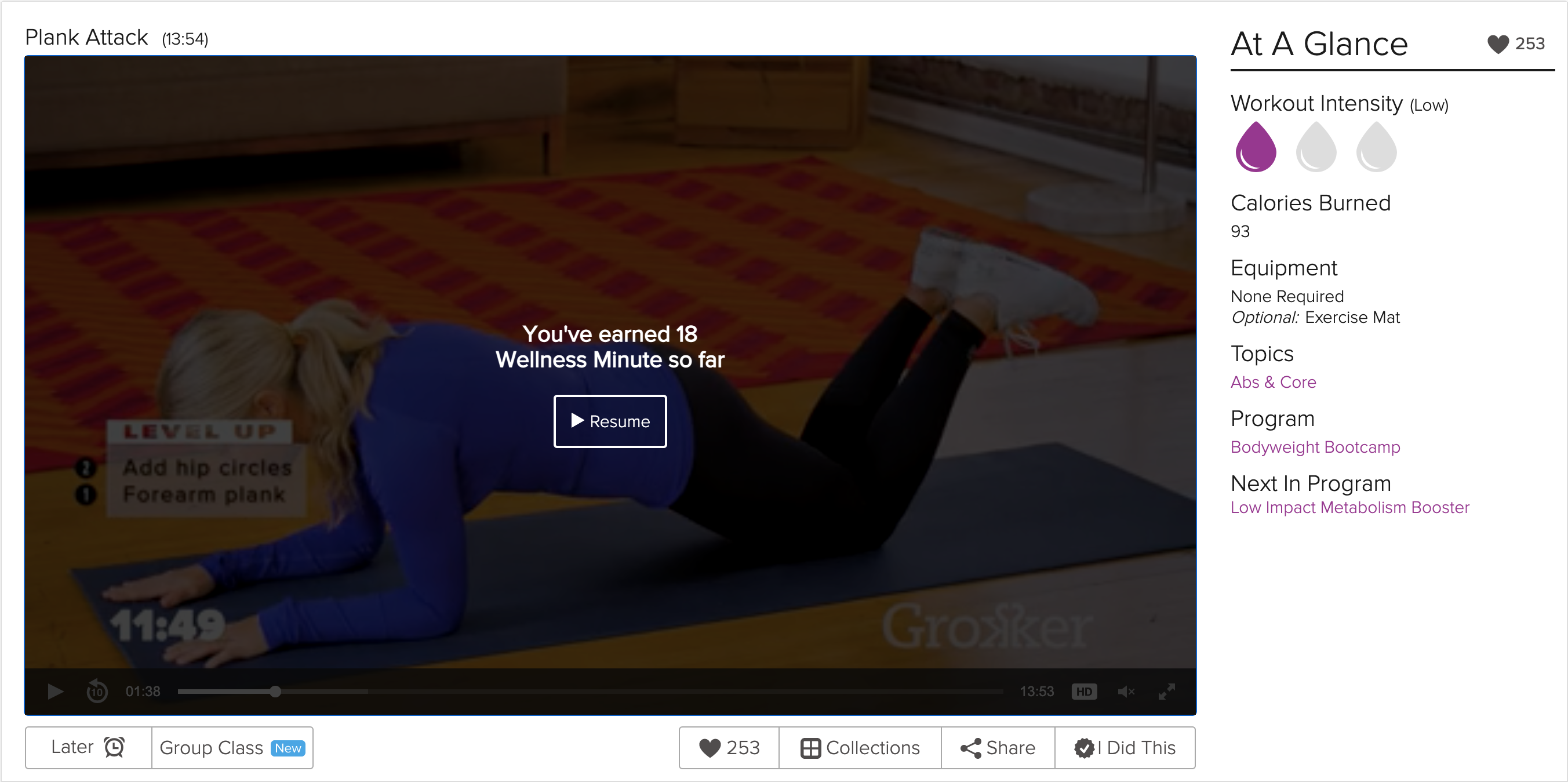 On grokker.com at the end of watching a video, or if you pause during playback, we will show you how many Wellness Minutes you have earned.