Collections are like video playlists. You may create and share as many collections as you like.
To add a video to a collection navigate to the video. Below the video player you will see a button called "Collections".

When you click this for the first time you will be asked to create a new collection. Name the Collection and click "Create". This video will be added to that new collection.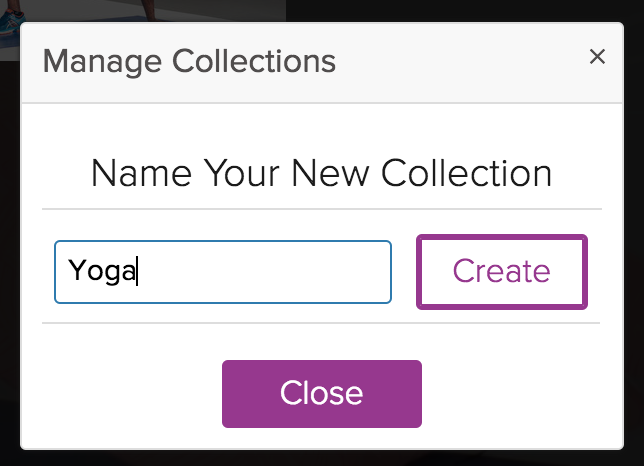 When you want to add an additional video to the collection, go to the video page for the video that you want to add and click the same "Collections" button. This will allow you to add the video to the collection previously created or to create a new "Collection".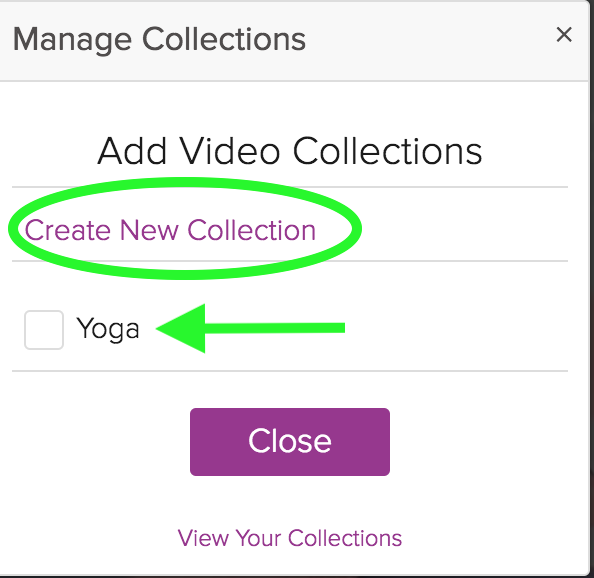 You may find your collections on your profile page. Click on your avatar in the upper right corner to get to your profile, then click on the "Collections" tab.